City Hunter (シティーハンター) is a manga series written and illustrated by Tsukasa Hojo, based on a hard-boiled comedy theme, depicting the activities of a sweeper "City Hunter", a pay-for-hire sweeper of justice who undertakes the roles of the detective, bodyguard and assassin in Shinjuku, Tokyo. As a modern drama theme, the stage was set in the latter half of the Eighties. It was later adapted into an anime series by Sunrise Studios in 1987. The City Hunter franchise spans four animated television series, three television specials, two original video animations, an animated feature film, a live-action film and a Korean live action TV drama.
(Please note that spoilers are inevitable in some articles.)
Helping Out
Before creating a new article, please check here in case of duplicates. To create a new article just enter the title in the box below.
City Hunter Official App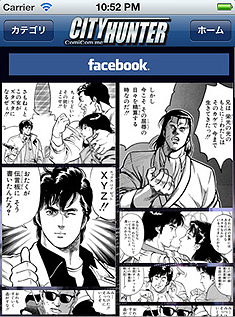 Created for use on the iPhone,
iPod touch and iPad.
Ad blocker interference detected!
Wikia is a free-to-use site that makes money from advertising. We have a modified experience for viewers using ad blockers

Wikia is not accessible if you've made further modifications. Remove the custom ad blocker rule(s) and the page will load as expected.